首頁 > 最新消息 >OPSWAT發表研究報告:Web Applicaton Security Report 2021
最新消息
2021-09-01
OPSWAT發表研究報告:Web Applicaton Security Report 2021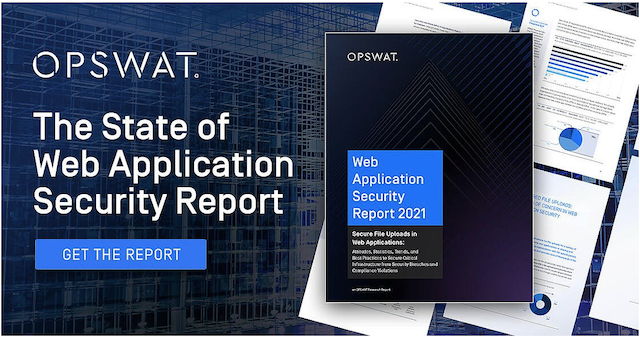 OPSWAT 發表一份研究報告,名為Web Applicaton Security Report 2021
針對關鍵基礎設施、企業等都會有網站讓客戶、合作夥伴上傳檔案。然而99%的組織認為是危險且有顧慮的,因此報告中也提供了外部檔案要上傳到企業的最佳參考指引,以及說明存在哪些風險。
OPSWAT's latest Web Application Security Report 2021 revealed significant blind spots that create severe security gaps - organizations aren't following best practices or using modern security technologies to secure their web applications from malicious file uploads. Without securing your web applications from third-party risks, including file uploads, your organization could become exposed to threats including ransomware attacks, APTs (Advanced Persistent Threats), and zero-day exploits.
Our research found:
87% of organizations using a web application for file uploads were extremely or very concerned about secure file transfers
82% of organizations have a higher level of concern than the past year
2/3 of organizations with a web application for file uploads are concerned about a loss in business or revenue or reputational damage.
Download the OPSWAT Web Application Security Report 2021: Secure File Uploads in Web Applications to explore the attitudes, statistics, trends, and best practices for protecting your critical infrastructure from security breaches, data leakage, and compliance violations.